Here's a look at five celebrities whose deeds have affected their family's image more than theirs.
1) Sanjay Dutt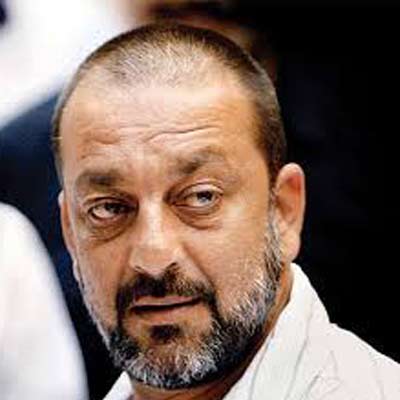 This Bollywood celebrity, veteran actor Sunil Dutt's son, is serving his sentence in prison for his involvement in the 1993 Mumbai serial blasts case.
Mumbai Police tracked Dutt's involvement in the case soon after the destruction. He was found possessing illegal AK-56s which had been acquired from Dawood Ibrahim's brother Anees Ibrahim. After the blasts, he had one of them destroyed.
This revelation left his family in a state of deep shock. Dutt's sister Priya Dutt and father Sunil Dutt could not believe that Sanjay Dutt was a part of the blasts that took so many lives.
Sunil Dutt, who was actively involved in politics, had to face defamation as he struggled to free his son from jail.
All the respect that the Dutt family had earned in so many years was lost in one go. Sunil Dutt died of a heart attack in 2005 and his daughter Priya Dutt contested the elections from his seat.
Sanjay Dutt has been recently shifted to Yerawada jail in Pune and will be in custody for 42 months.
2) Robert Vadra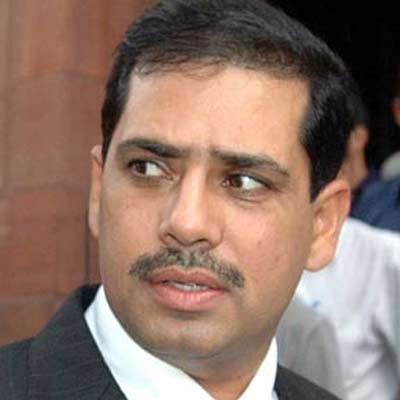 Son-in law of Sonia Gandhi, Robert Vadra married her daughter Priyanka Gandhi in 1997. Uninvolved in politics, Vadra expressed his desire to enter politics only if he could 'bring about a change' in the existing system.
Vadra is a businessman and owns Artex, a company that specializes in jewellery and handicraft exports.
In October 2012, anti-graft activist Arvind Kejriwal accused Robert Vadra of purchasing 31 properties in New Delhi worth more than Rs.300 crore. The money for this had allegedly come from interest-free loans from DLF Limited in exchange of political favors. Soon after this allegation, the opposition party, BJP, demanded a probe into the matter.
Kejriwal called for a public debate and invited Sonia Gandhi and Rahul Gandhi to participate.
Vadra also allegedly purchased more than 75 acres of land in Hasanpur, a village of Palwal district in Haryana. The land was allotted to Scheduled Caste persons in 1981 by the Haryana Government.
Vadra made a comment on Facebook that said, 'Mango people in banana republic'. This raised many eyebrows and  soon after, his Facebook account was deleted.
These acts of his have added on to the troubles of the Gandhi family.
Both Vadra and DLF Ltd. have continuously denied the allegations.
3) M.Kanimozhi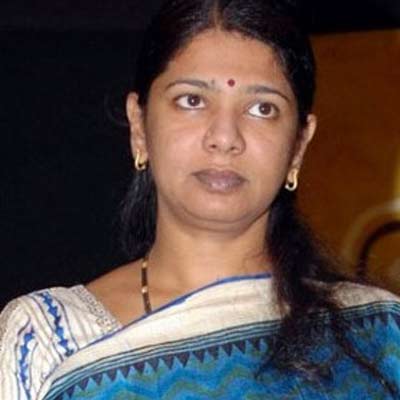 Tamil Nadu's former Chief Minister M.Karunanidhi's daughter M.Kanimozhi is remembered for her involvement in the 2G scam. She is a member of the Parliament and represents Tamil Nadu in the Rajya Sabha.
As per the Chief Bureau of Investigation, Kanimozhi, who owns 20% stake in the family-owned Tamil television channel Kalainagar TV, was in constant touch with former telecom  minister A Raja to get the promoter of Dynamix Balwas Realty, Shahid Balwa to route Rs. 2 billion to this TV channel. Kanimozhi was also depending on A Raja for the launch of this channel.
For these charges of corruption, this politician and 'literary heir' of Karunanidhi has been booked for criminal conspiracy under 120-B, cheating under section 420 & forgery under sections 468 and 471.
Kanimozhi spent 188 days in prison and was given bail on 28th November 2012.
The Joint Parliamentary Committee claimed that it could easily convict Karunanidhi's wife and daughter, considering the evidence that they had gathered.
These revelations left Karunanidhi reportedly upset and he allegedly encouraged his political channels to ensure support from the existing government.
4) Abhijeet Mukherjee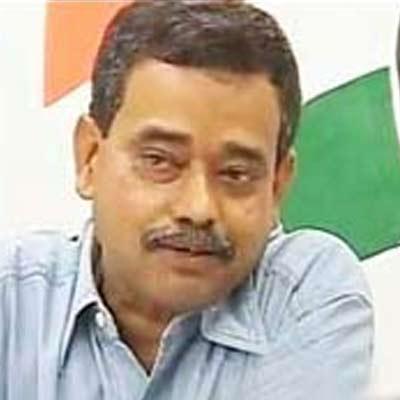 President Pranab Mukherjee's son Abhijeet Mukherjee is a member of Parliament and in the 2011 elections, Mukherjee won the legislative seat of Nalhati, West Bengal.
In December 2012, when the entire nation was fighting for the Delhi gang-rape victim, Abhijeet Mukherjee made a public statement, in an interview with ABP news, calling the protestors as women who were "highly dented and painted". He said that these were the same women who went to discotheques. According to Mukherjee, they are 'disconnected with reality'.
This comment enraged the public and even the Mukherjee family expressed displeasure with Abhijeet's remarks. Sharmishtha Mukherjee, Pranab Mukherjee's daughter affirmed that the family did not share these views.
Abhijeet Mukherjee later apologized for his sexist comments.
5)Gurunath Meiyappan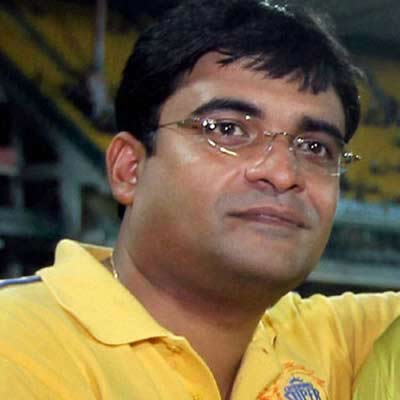 The recent IPL spot-fixing scandal that has seen the arrest of three cricketers and other involved in the sport has caused havoc in the country. The followers of the sport received the biggest jolt when the name of the managing director of Chennai Superkings, Gurunathan Meiyappan, popped up in the controversy.
Meiyappan, along with being the managing director of Chennai Superkings is N. Srinivasan's son-in law is accused of being involved in the spot-fixing scandal.
N Srinivasan, who is the chief of BCCI is being criticized for not stepping down despite his son-in law being a major accuse in the crime.
The news of Meiyappan's involvement broke after the arrest of Vindoo Dara Singh who had made calls to a Chennai number. Singh also admitted that he was in touch with a relative of the CSK franchise owner.
Meiyappan is married to Srinivasan's daughter Rupa and has three children with her.
Noopur Patel